1966 Stingray Fastback
---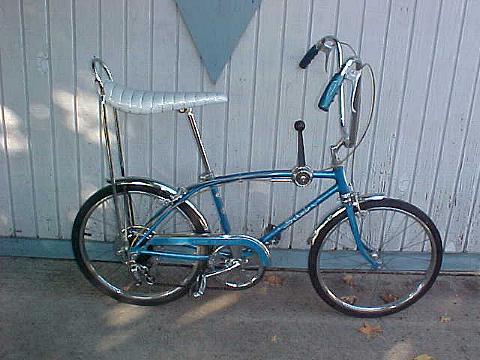 Nice original bike. Paint was slightly cooked on one side and great on the other. It came with an ugly blue Taiwan saddle so I got a repop for it.
---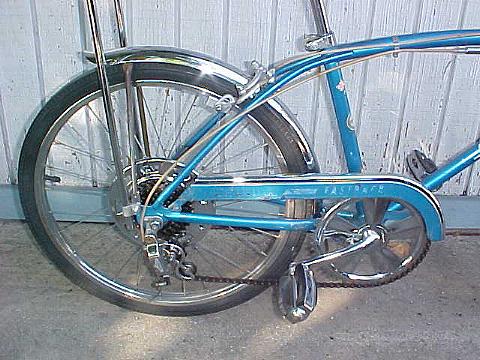 Chrome shined up pretty good, fender braces didn't. Well, maybe I'll get it replated some day.
---
Cool shifter. Works just fine!!!
---
Little humpity, bumpity right down the center of the rim.
---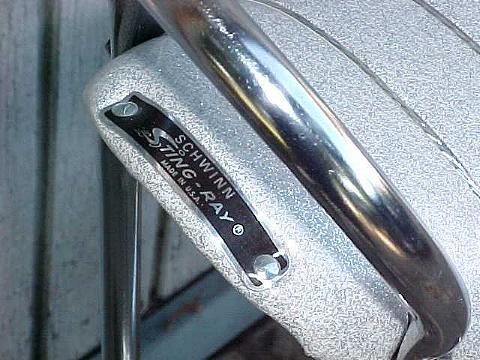 And here is the seat tab.
---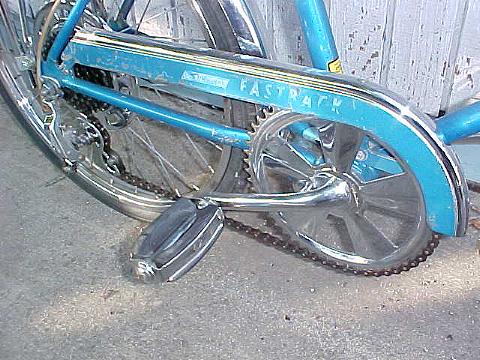 Nice mag sprocket and bowed pedals.
---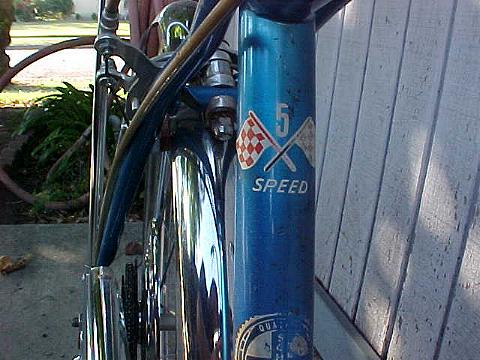 Original decals still intact.
---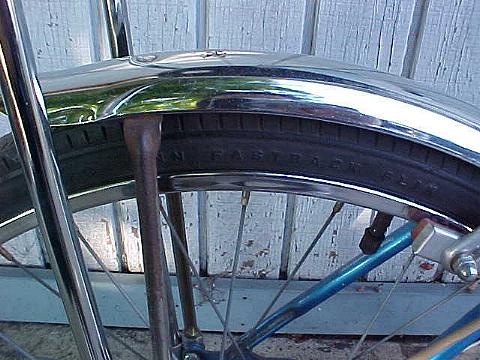 Good riding Slik on the back. 50 - 60 psi, YIKES!!
---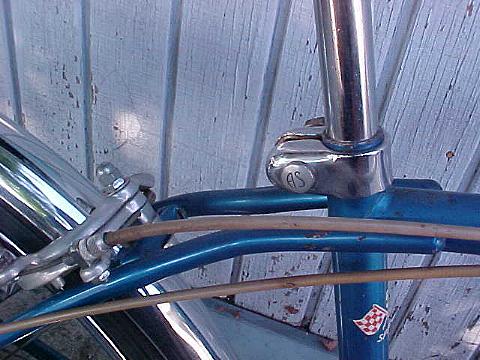 Probably some of the last "AS" bolts used before Schwinn dropped the Arnold part of the name.
---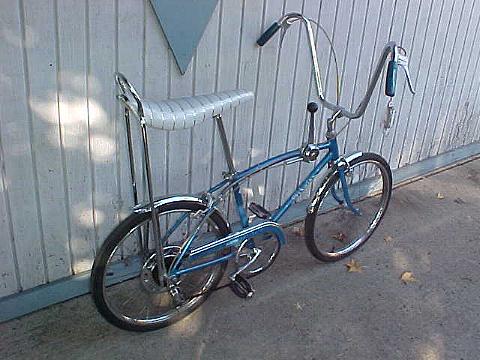 Hop on and away we go!!!
---
BUNCH "O" BIKES
BUNCH "O" BIKES UNDER CONSTRUCTION
BUNCH "O" BIKES NO LONGER WITH US
REPAIR AND RESTORATION TIPS
COOL LINKS
STUFF FOR SALE
Questions? Suggestions? Send an email
This Page Copyright (©)1999-2002 By MNSmith