Cool Links
---
Can't Find What You Are Looking For Here? Try The Collectable Parts And Bikes At Ebay!!
Nostalgic.Net
Check out the photo archives!
Rick's Website
Wonderful Whizzer's!!
The Air Pirates
I hold on to this link in hopes of this site returning some day!!
Bicycle Chronicles
Here is a great web site dedicated to those old ballooner Schwinns. Excellent selection of photos!!
Pete and Ed Books
Research is the key to good work.
Adam's Bikes
A friendly guy with cool bikes.
Marsell's Bike Page
More cool bikes!!
Schwinn Forums Page - Really?? No more Forums??
Oldroads.com
Date codes and an excellent picture database. Discussion forums too.
Dave's Classic Bicycles
Ann Arbor/Saline Classic Bike Show
The Classic & Antique Bicycle Exchange
Yay! The Cabe is back!!
---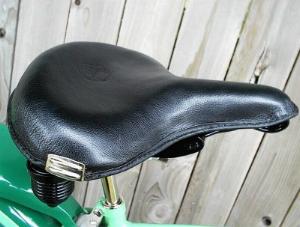 Need parts, saddle restoration, or paint work? Maybe a complete bike? Ask BobCycles
---
More To Follow as acquired!
BUNCH "O" BIKES
BUNCH "O" BIKES UNDER CONSTRUCTION
BUNCH "O" BIKES NO LONGER WITH US
REPAIR AND RESTORATION TIPS
STUFF FOR SALE
This Page Copyright (©) By MNSmith
---