Bunch "O" Bikes Under Construction
---
Stuff Currently In The Works!
---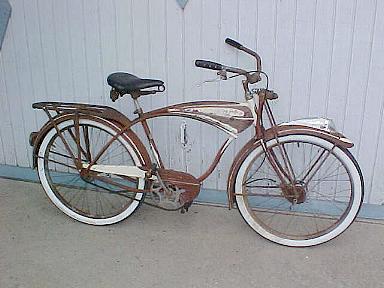 I kinda almost want to keep this one the way it is. It is a 1948 World B6. The white walls have to go!!! It used to be maroon and cream but is now kinda sun burnt and rust.
---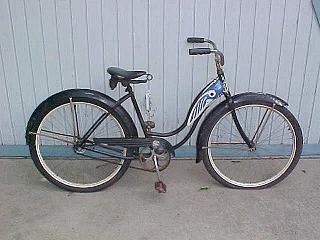 This is a pre 1948 Schwinn built Excelsior balloon tire bike. Torrington #8 pedals, nice deep fenders, all original.
---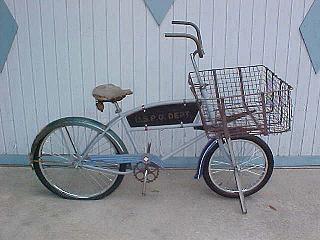 Born in 1952. I'm just about done finding all the parts I need for this one.
---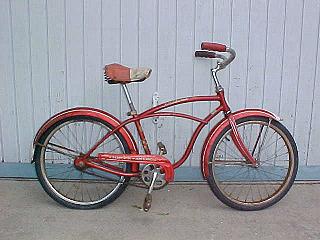 Yeah, I have all kinds of munchkins running around. Gotta stock up on those 20 inch bikes. This is a nice middleweight American. I'm thinking I might just polish this one up. I think it has enough paint for me to save.
---
See anything you like? So many projects, so little time! Eventually I will get to them all. It is probably about time to stop collecting parts and time to get to work! Questions? Send an email
---
BUNCH "O" BIKES
BUNCH "O" BIKES NO LONGER WITH US
REPAIR AND RESTORATION TIPS
COOL LINKS
STUFF FOR SALE
Can't Find What You Are Looking For Here? Try The Collectable Parts And Bikes At Ebay!!
This Page Copyright (©) By MNSmith