Schwinn 1955 Cycletruck
---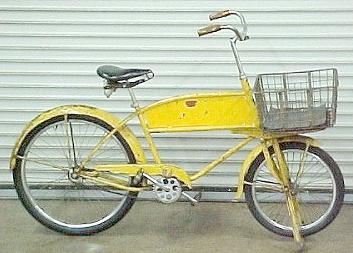 This is how this all began!
---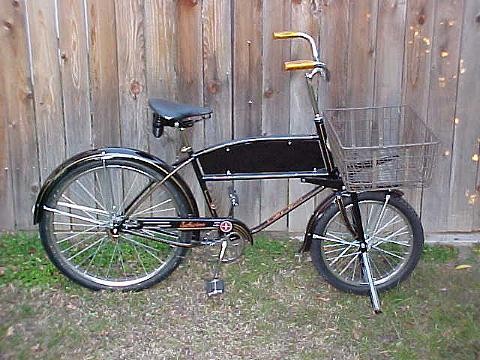 This is a long way from that spray bombed yellow bike it once was! Before I went to work I found and mapped out where the gold pinstripes went. So all the black paint went back where it was supposed to go and so did the gold pinstripes!
---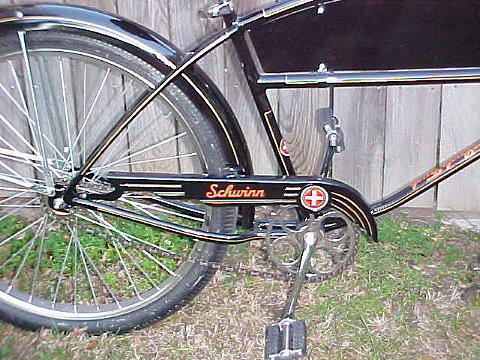 All the decals came from Memory Lane. Really a nice finishing touch!
---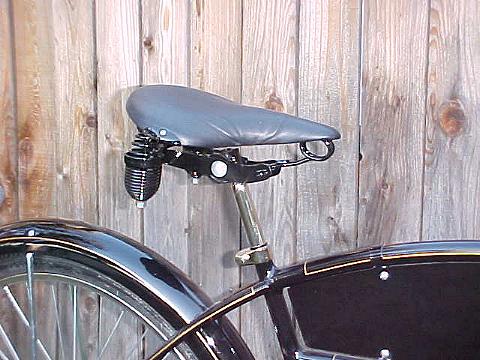 So I'm not a Bob Usasi! But I did recover the Mesinger with leather, no stamp though. I wish I hadn't forgotten to take the tabs to the plater with the rest of the stuff!!
---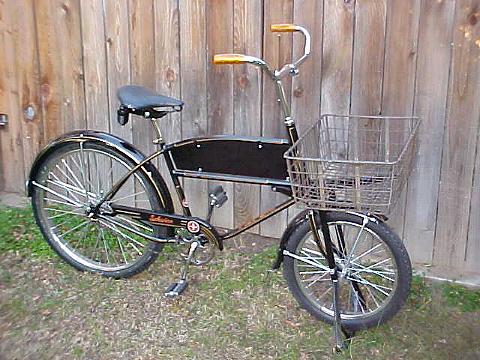 One part I still haven't found is the S1 basket. I have an S2 basket I could reproduce, but I just haven't found the time.
---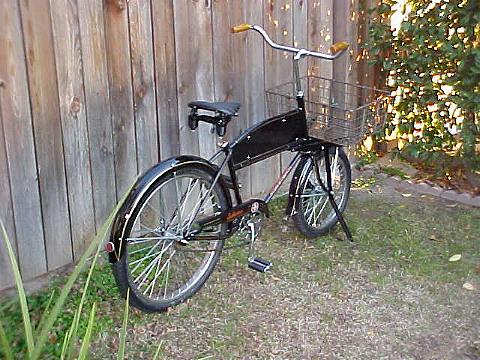 Another view!
---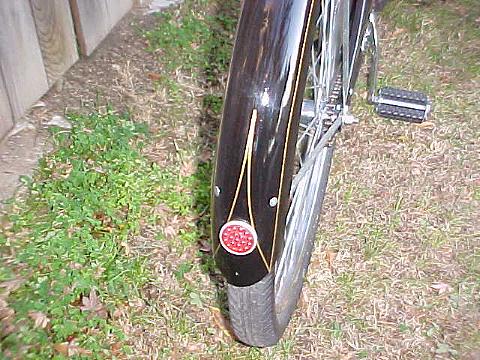 Here is a detail of the rear fender pinstripe.
---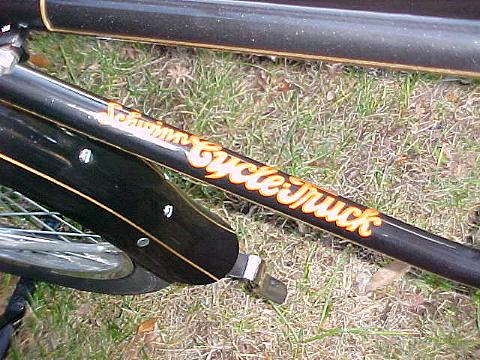 You can't beat that decal on the downtube!!
---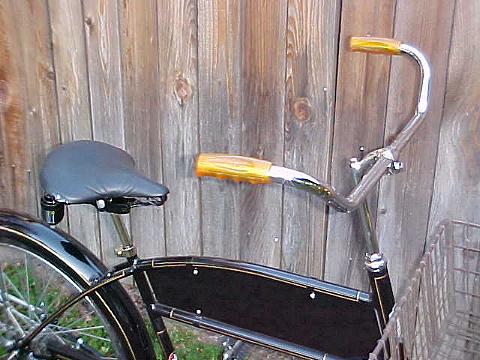 Here is where the operater does his work! A lot of nice shiny bright work!!
---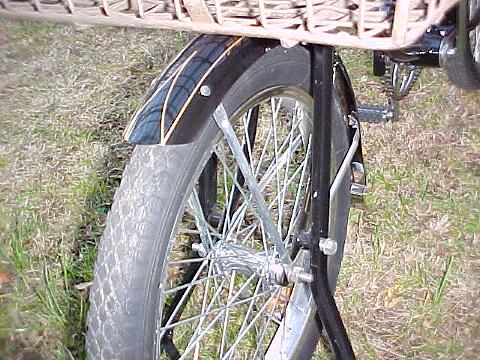 Here is the front fender pinstripe detail.
---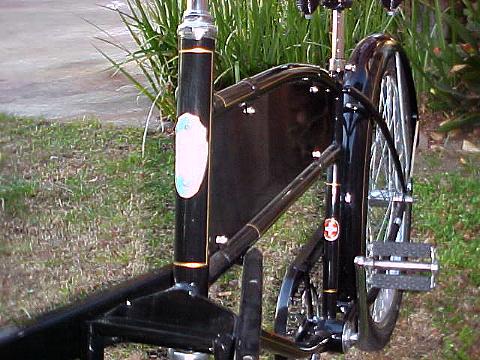 That bright glowing thing is actually the headbadge!!
---
BUNCH "O" BIKES
BUNCH "O" BIKES UNDER CONSTRUCTION
BUNCH "O" BIKES NO LONGER WITH US
REPAIR AND RESTORATION TIPS
STUFF FOR SALE
Questions? Send an email
This Page Copyright (©)1999-2002 By MNSmith