Hannah's Pixie
The original quote I had under the bike photo was "This will be my baby's little Pixie cruiser with 16" wheels. By the time I get to it, she will be big enough to ride it." Well that day finally came!
---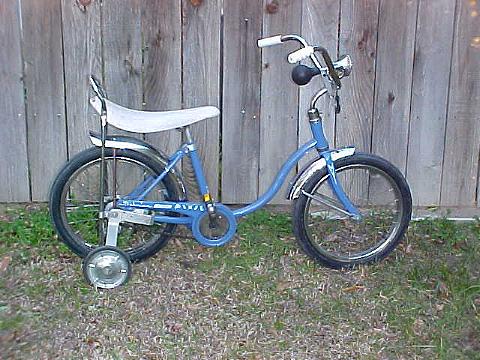 Here it is! She wanted it blue so that is the color she got! Somewhat of a match to the Hornet I have.
---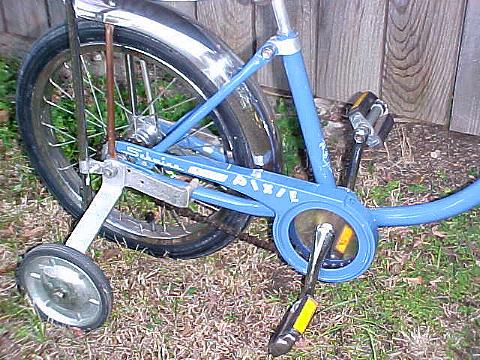 Pete Decals through Al Petri And Sons Bicycles. Fork darts too!
---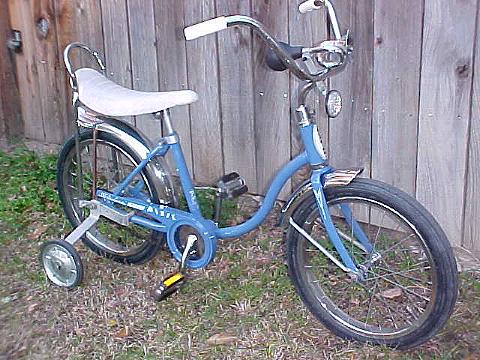 All the chrome was cleaned up. Everything was in pretty good shape to begin with.
---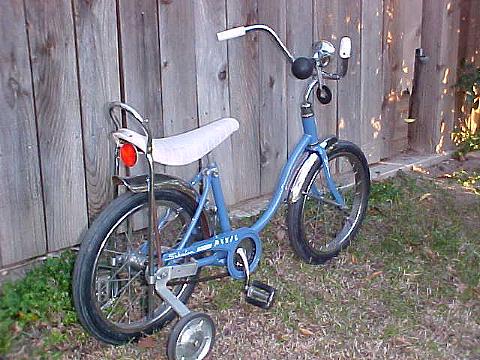 The seat could use a recover, but I'm going to let her beat it up as it is!
---
Back To Bunch "O" Bikes
Questions? Suggestions? Send an email
This Page Copyright (©) 2002